As many of you know Valeo PT supports The Bridge Over Trouble Waters (www.tbotw.org).  We sponsor a dinner every month where we purchase all the food and the Valeo PT staff go over and cook it up.  We have a great time and try to bring our Valeo PT atmosphere to the cafeteria for some great laughs for everyone.  Last month we noticed that they are very low on canned goods in their pantry, so we are kicking off a canned food drive to benefit The Bridge.  As a thank you, you will receive a voucher for 1 FREE ML830 laser treatment ($79 value) that you can use or gift for every 5 cans you bring into Valeo PT.  We will be delivering the canned goods on a rolling basis and we will accept canned goods through December 1st.
As I am sure many of you know the mission of The Bridge is to offer support, provide safety, and prevent domestic and sexual violence.  They also provide residential and long-term housing programs, outreach and education, and children's services.  We are proud to support the work they do and would deeply appreciate any thing you can do to help us further their mission.
Thank you,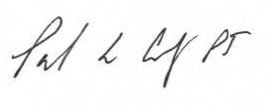 Benefits of the ML830 Laser include:
– Reduced Pain – Many experience improvement after ONE treatment.  Most conditions take between 2-9 treatments for complete alleviation of symptoms.  Chronic conditions may require more treatment.  This is why we always recommend that you get in for an appointment as soon as you notice pain.  
– Reduced Inflammation – Most acute inflammatory conditions will respond to treatment immediately.
– Increased Tissue Healing – Not only will the 830Laser help heal injured tissues and wounds faster, it also makes them stronger and less vulnerable to re-injury.
Check it out on Blog Radio at www.blogtalkradio.com/coldlasertoday
Application of LLLT (Low level laser therapy):
According to published Medical Reports, many acute and chronic conditions may be improved with laser use; including:
Arthritis
Back Pain
Bursitis
Carpal Tunnel Syndrome
Fibromyalgia
Herniated/Bulging Discs
Knee Pain
Injuries
Migraine Headaches
Muscle Pains/Spasms
Neck Pain/Whiplash
Neuralgia
Nerve Pain/Radiculopathy
Plantar Fasciitis
Post-Operative Pain
Sprains/Strains
Swelling
TMJ Pain/Dyfunction
Tendonitis
Tennis Elbow
Trigger Points
Treatments last between 10-40 minutes based on severity. The FDA has approved this device with the only warning of "No direct contact with the eyes".
Proven safe on: Fractures, Pins & Plates, and Open Wounds.
Other excellent sources: