ML830Laser in Houston
Check out our owner Paul Colosky as he discusses some of his personal story and what motivated him to bring the ML830 Laser to Houston.  Paul was interviewed yesterday by the owner of Microlight Corporation Mike Barbour.  Click the image below or the link listed below to listen.
Benefits of the ML830 Laser include:
– Reduced Pain, Reduced Inflammation, and Increased Tissue Healing.
 Typical treatment lasts between 10-40 minutes depending on the severity and the area being treated.  This devices is safe for adolescent sports treatment with often reported 80% improvement after 1 treatment session.
Conditions that respond very well include:
Arthritis
Back Pain
Plantar Fasciitis
Migraine Headaches
Trigger Point treatment
All Muscle Pain and Spasm
Post-Operative Pain
TMJ Pain/Dysfunction
* We have listed just a few examples.  The best way to determine if your case will respond well is to set up a FREE consultation with one of our excellent Physical Therapists and complete an evaluation and try the treatment.  Our patients love the ML830 laser and it has become known as the magic flash light!  Call 877-488-1990 to set up your appointment today.
Make it a Great Day!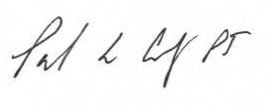 1235 Clear Lake City Blvd, Suite F