What if you could move better?

Yoga does more than just center your chakras!
Yoga can also help to increase strength, agility, and flexibility, as well as normalize hormone levels, improve respiratory efficiency, control anxiety, normalize blood pressure, and enhance cognitive functioning.
Perhaps our favorite benefits of Yoga are injury prevention, relief of back pain, and relief of pain from ailments such as fibromyalgia, arthritis, migraines, and so much more!
---

So what makes Valeo Therapy Yoga different?
At Valeo, we believe in a whole-body approach to wellness, and we are dedicated to providing ways for you to live a Pain-Free Life.  You can count on us to be your true partners in your health journey.
Meet Yoga and Fitness expert,
Tony Le Cara, LMT, LMTI, CPT!
Watch this short video learn more about the Valeo Therapy Yoga difference.
Call us at 832-431-9908
to reserve a spot in one of our
Valeo Therapy Yoga classes below!
Tuesday:
6:15-7:15pm
Wednesday:
12-1pm
Friday:
12-1pm
6:15-7:15pm
Sunday:
5-6pm
---

"So, Valeo Team, how much is it?"

We're glad you asked! 🙂
Drop-ins are only $20
10-packs are only $150
OR
You can enjoy
UNLIMITED
Valeo Therapy Yoga
Classes
with a membership!
1 month – $89.00 Cancel anytime!
Call to set up

6 months – $437.00
12 months – $575.00
This also includes Unlimited access to
ALL other Valeo FIT classes!
Check out the Valeo FIT classes below:
Monday:
Tuesday: 
Wednesday:
Thursday:
Friday:
TRX @ 6am
Stretch & Flex Recovery @ 7am
---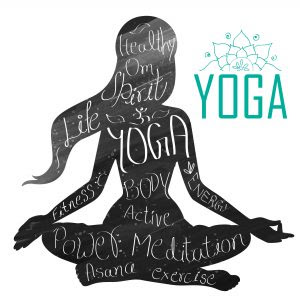 So call us at 832-431-9908
to reserve your spot in one of our
Valeo Therapy Yoga classes below.

We can't wait to work with you!
Tuesday:
6:15-7:15pm
Wednesday:
12-1pm
Friday:
12-1pm
6:15-7:15pm
Sunday:
5-6pm
Yours in Good Health,
Your Fabulous Valeo Team
832-431-9908